+ THE ARCHITECTURE OF DECAY +

ABSTRACT SUBMISSION



Prompt: What does it mean to rethink the past in the present to point to the future. This was a response to DesignInquiry's Futurespective Convivium. Looking at temporal qualities of history and the ephemerality of architecture; it's impermanence and the immateriality it leaves.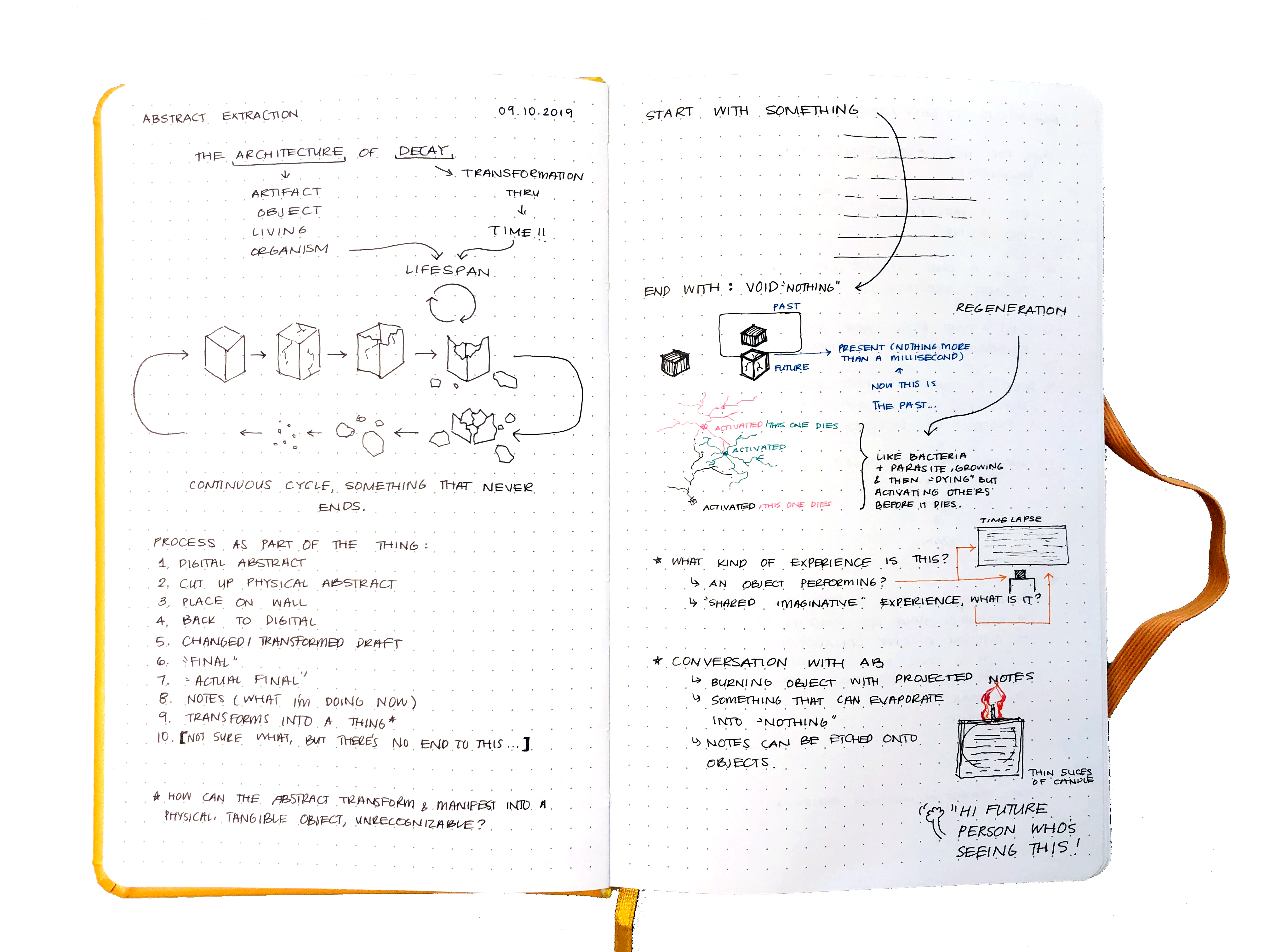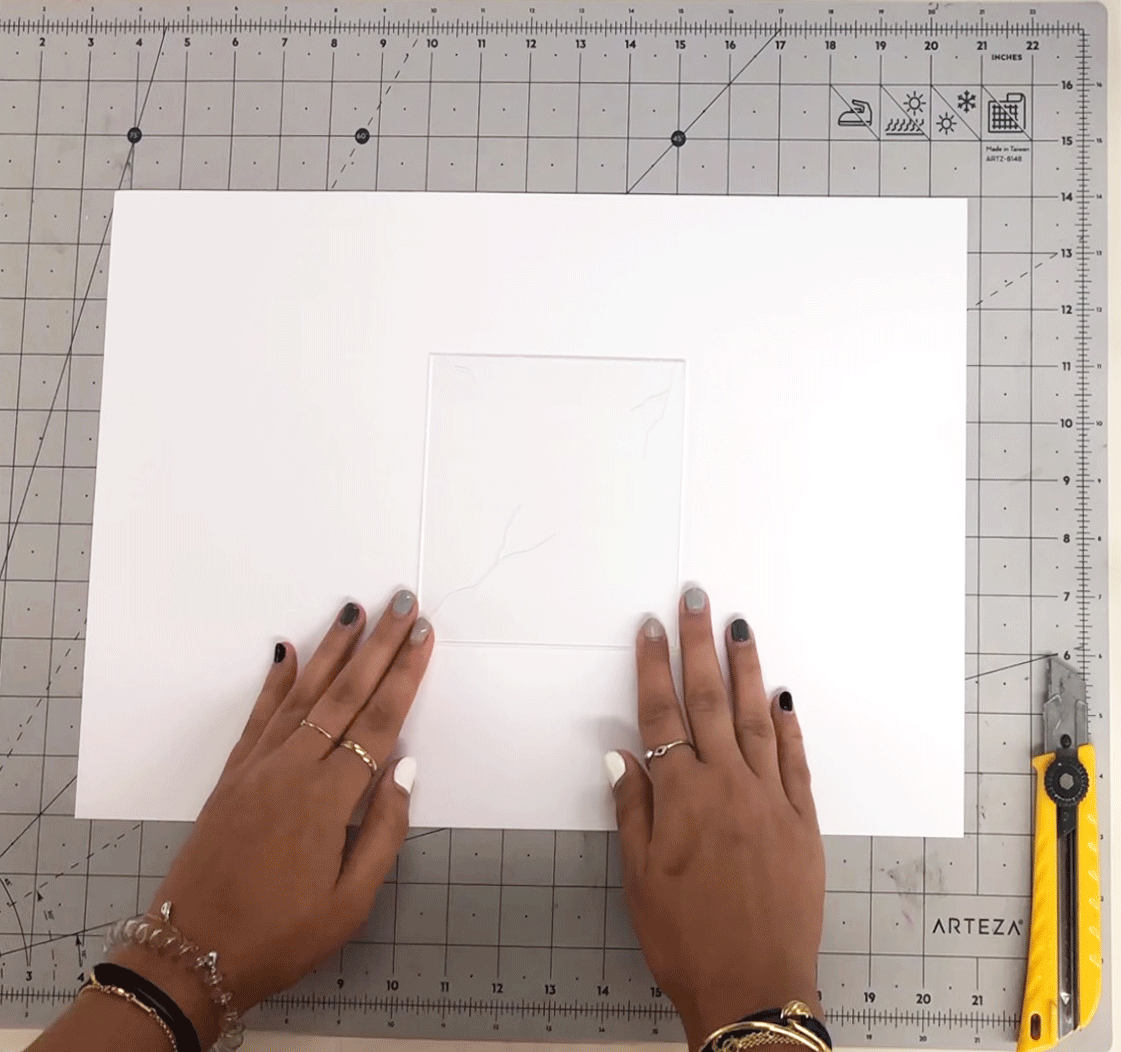 What if we designed under the belief that "objects" are living, breathing organisms? This challenges our thinking to explore new spheres in space. Where a multitude of realities can exist and are brought into existence collectively. The one I'm sharing now is one reality that has been influenced by my past experiences and has led me here; where architecture can be a means of creating a shared imaginative living. A space for social dreaming.
Architecture, artifacts, and objects are living organisms changing and adapting the same way as human beings. Architecture is a being, placed all over the world as part of a larger connected ecosystem; it's an artifact from the past living in the future. One which will outlive humans and eventually create themselves, where buildings can exist without us because they have a cycle on their own. For buildings go through a transformation–when they're built they create a space, slowly decaying over time transforming into a void. A void is a place absent of a building but rich with meaning, history, and memories. It may feel like the building no longer exists, but it does through our collective memories.
When architecture decays, it hasn't failed, it has lived its full life cycle; representing the scars the world has gone through and the passing of time, generating curiosity within us to remember, relive certain moments, or create an imaginary past. A collective "remembering." Decaying is a process that's inevitable. In some case decay calls for restorations, where we study and analyze the plans of the past and devise solutions in the future using the latest technologies to build upon. Notre Dame, a historical architectural piece that has seen and experienced life [not as we know it, but one we will never experience] went through a devastating transformation. A devastating blaze leaving a burnt scar that is embedded in our memories. An unfortunate event that united people to make decisions for its future. Building with blocks of time to reconstruct; using future building blocks to build upon the past. Restorations are evidence that buildings are more than just buildings, their scars leave an impact on us encouraging us to treat it as if it's a wound. The tragic transformation of the twin towers is not forgotten. The absence of the building is more powerful; architecture is brought into existence through memories. Although the buildings no longer exist, the collective memory of it remains through people, photographs, blueprints and in conversations. Slowly, adapting and creating its own life. When we start designing everything like it has a lifespan, that's when we're designing
futurespective(ly)
.
Futurespective has no one solution, it has no answer–it's a cycle(s). It's a journe with no end, much like architecture. Architecture never pauses, it is continuous; growing, expanding, evolving, and decaying everyday. Time is nothing but a continuation towards no specific end. Where time is collapsed and all that's left are floating artifacts in
(my)
present or I guess as you're reading this in
(your)
future.
++ The abstract was selected to be presented at the Institute of Contemporary Art in Maine College of Art,
click here to read the 100 word presentation.