+ TILE DESIGN + FORM, COLOR, AND COMPOSITION STUDY



Prompt: Draw and analyze a fruit to create a tile design. This study looks at form, color, and composition of both the fruit and tile. Create renderings to situate the tile to suggest how it might function.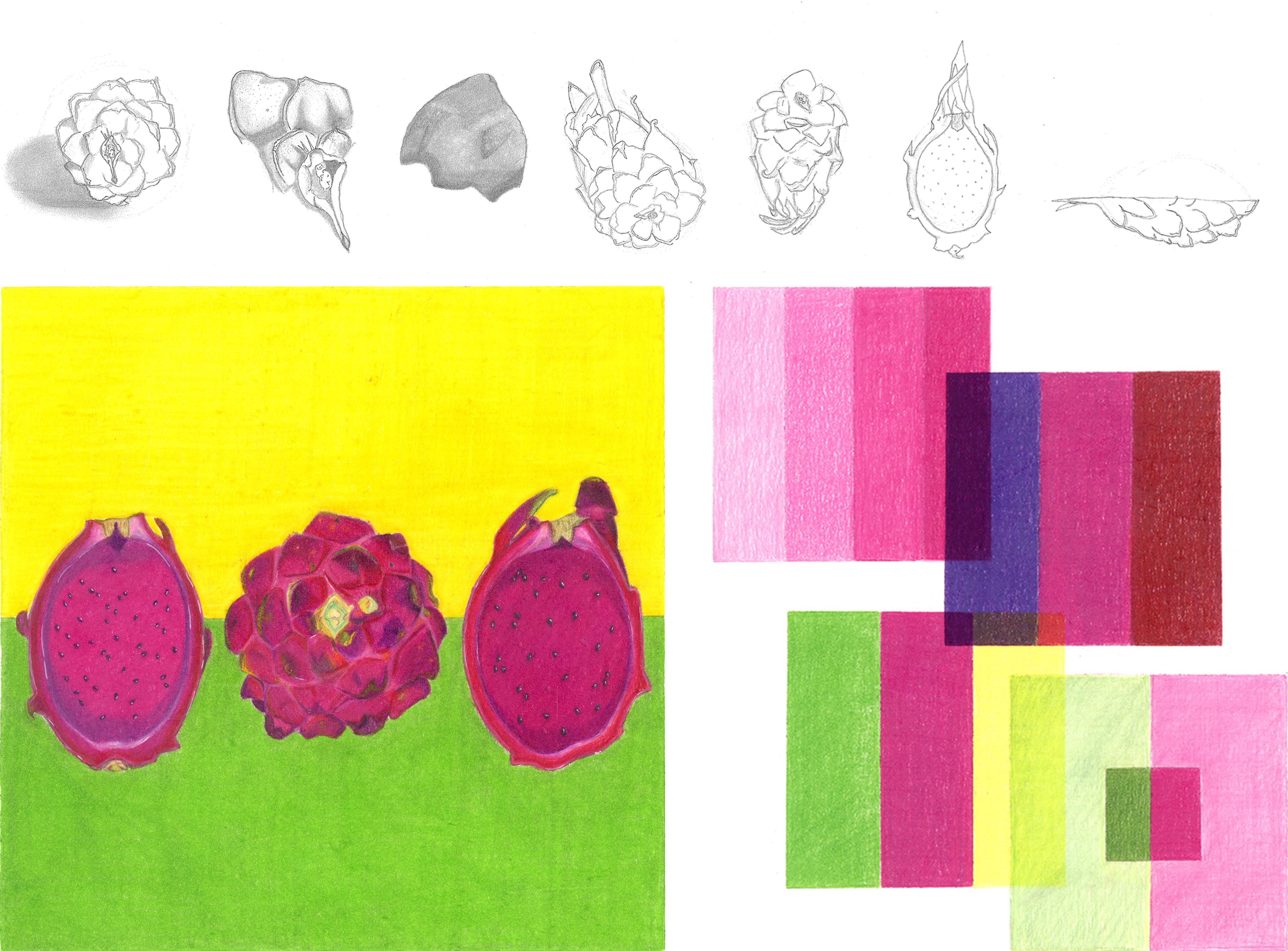 The inspiration for the tile came from a dragon fruit, it's mysterious shape and color attracted me to it. After studying the fruit and analyzing the different shapes that it creates from the top, side, and section view I came up with a tile that represented the dragon fruit both in its form and color. The cement tile can be used in any space to add a little bit of color.