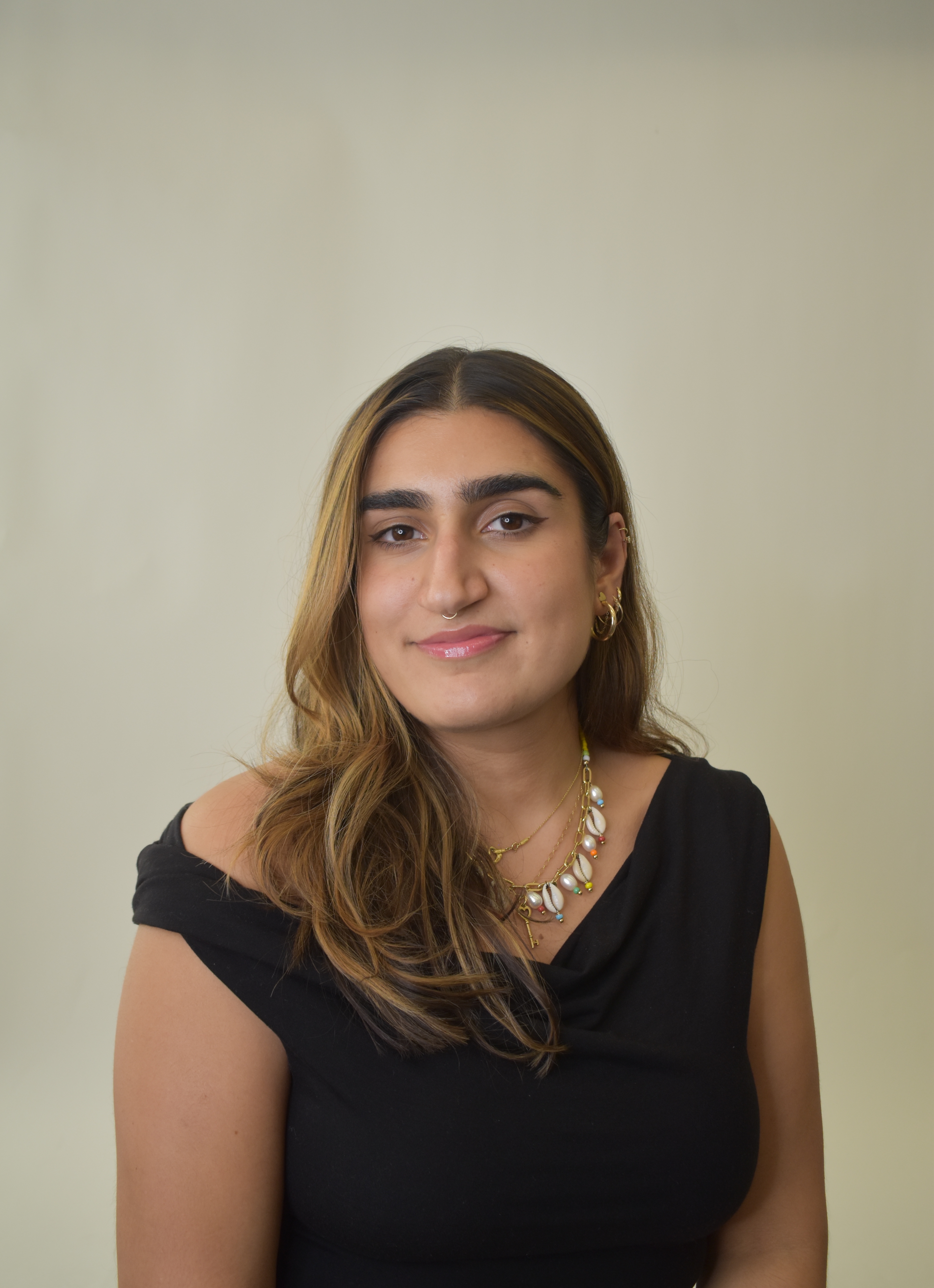 GNV/FL
Photo taken on February 1, 2023
Randa Hadi رندة هادي
Randa Hadi is a Kuwaiti designer, researcher, architect, and informal archivist who uses her positionality as an Arab immigrant to explore the interweaving of themes relating to Arab identity, belonging, and representation. Her work is deeply rooted in visualizing the multiplicity in narratives for clients like The New York Times, Airbnb, the Brooklyn Museum, Storefront for Art and Architecture, Frye Art Museum, Cooper Hewitt Smithsonian Design Museum, the Brooklyn Museum, and the Art Gallery of Ontario whose recent exhibition catalogue What Matters Most: Photographs of Black Lives was awarded AIGA's 50 books 50 covers in 2022. As a Senior Designer at Polymode, she is interested in getting lost in the archive: uncovering, unearthing, and inspiring her design practice that is nuanced, detailed, and multi-vocal.
Randa received her MA in graphic design from North Carolina State University with her thesis "A State of (Betweenness): Narrating Transnational Family Histories Through a Dynamic Digital Archive," her BA in architecture from the University of Miami, and is a producer and educator for BIPOC Design History As an educator, she focuses on acts of inclusion, collaboration, and ways to (re)write design education both in the classroom and as an educator for the
BIPOC Design History courses
.
Late last year, she recieved the Pro Helvetia On the Road Again grant with Mayar El Bakry, Sherine Salla, Nada Ezzeldin, Sohaila Khaled, and Noureldin Ahmed.
I would love to connect ︎
FEATURED ON
Futuress ︎︎︎
AIGA ︎︎︎
AndSo 2022 ︎︎︎
Futuress 2023 ︎︎︎
Scratching the Suface ︎︎︎
AndSo 2023
︎︎︎
PRINT Mag
︎︎︎
LECTURES
University of Florida
North Carolina State University
University of Illinois at Urbana-Champaign
MY CIRCLE
Victoria Gerson
Grace Herndon
Ab Feldman
Katie Frohbose
Ashley Anderson
Matt Norton
BOOK ROTATION
Design to Live: Everyday Inventions from a Refugee Camp

Between Banat: Queer Arab Critique and Transnational Arab Archives

Autonomous Archiving
A History of Arab Graphic Design

Saving Time: Discovering a Life Beyond the Clock

Out of Place: A Memoir